News & Stories
Angsa - Cleaning Up The World With Robotics & Deep Learning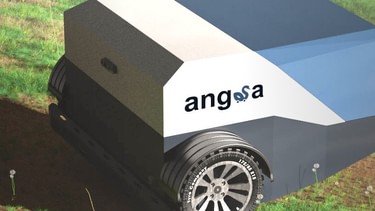 How would you describe your business idea to a potential investor?
We bring Deep Learning-based robotics into the industry of trash removal. Currently, there is no technical solution to remove trash on grass, gravel, or other heterogeneous surfaces, as objects have to be detected and removed individually. We solve this using a custom neural network and an autonomous robot, comparable to an autonomous lawnmower — but smarter.
What problem do you want to solve, what is your goal?
Trash removal on grass and gravel is still a manual process. This is costly for festival organizers or public park administrations. We improve this painful and inefficient process with a scalable technical solution, reducing costs and helping to keep the environment clean.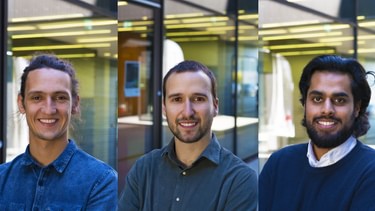 How did you come up with your idea/concept?
We know multiple event organizers of smaller and larger festivals, who drew our attention to this problem. The smallest trash causes the biggest pain for them. As this kind of trash is hard to detect, it leads to long cleaning times and consequently to high costs. The lack of a thorough, reliable, and traceable cleaning process creates difficulties when returning the festival terrain to the owners.
Solving tangible, real-world problems with high-tech products is what drives us as founders. That's why we tackled this challenge and looked for similar use cases. As the trash problem in urban spaces is obvious when spending an afternoon e.g. on the Isar in Munich in summer, we were able to quickly validate that the pain is not exclusive to festival organizers. Public and private green spaces face similar problems due to the high cost of the removal of especially small trash on these surfaces.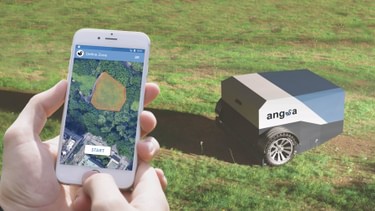 What is your business model?
We have two different pillars which we see as essential for a viable and scalable business model. The first pillar is a robot-as-a-service model in which we rent out multiple robots over a short period of time (2–10 days) to cleaning agencies, cleaning up festival venues. On the other hand, we want to sell robots to public entities or cleaning agencies which clean up public parks.
Do you have market traction?
We have several pilot customers with whom we will be conducting field tests. The Corona crisis has delayed our current plan for the pilot projects but we adapted quickly and are in close contact with all our pilot customers. For us, it is essential to integrate customers closely in the development of our product.
Why did you decide to work with XPRENEURS?
We heard of XPRENEURS by other startups and alumni, and this is also the major advantage of the program: The large network behind it and the accumulated experience and knowhow it represents. We want to use this time period to accelerate our startup during our EXIST scholarship and take it to the next level on the sales and business development aspects.
You can get more information about Angsa on their website or follow them on Facebook, Instagram, Twitter, or LinkedIn.
You want to become part of the XPRENEURS incubator program as well?
Get more information and apply at https://xpreneurs.io/.