News & Stories
Black Tea - Making electric motorbikes sexy, affordable & simple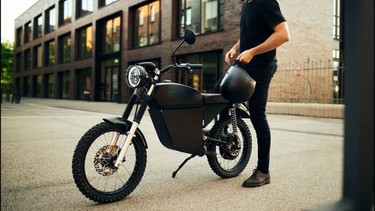 How would you describe your business idea to a potential investor?
Black Tea makes electric motorbikes sexy, affordable & convenient. Every bike comes with a removable battery that can be charged at home.
If you don't have a motorbike driving license, don't worry. In most European countries you get the required A1 license automatically with your car driving license. In Germany & Austria, you just have to do some practice lessons.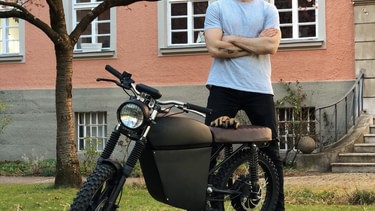 What problem do you want to solve, what is your goal?
We are solving three main problems of electric motorbikes: The charging infrastructure for e-vehicles is still not fully developed. Due to the high production costs of the battery, vehicles are more expensive than gasoline vehicles. There is also no visually appealing motorbike on the market for the coming generations.
We made it to our mission to unleash the full potential of electric motorbikes and get people excited about them. We show the world that an electric motorbike can be sexy, affordable, and convenient to charge.
How did you come up with your idea/concept?
We started at Think.Make.Start. which is a two weeks hackathon from UnternehmerTUM where we built an electric cargo bike to transport e-scooters. After the hackathon, Viktor continued to build an electric motorbike with a Café Racer Look because he missed something like that on the market. Soon, we understood that lightweight electric motorbikes are the future of two wheeled transportation.
What is your business model?
On the one hand, we have a direct-sales business model. We sell our motorbikes directly from our production site to our customers, skipping middlemen and warehouses, thereby offering an affordable price.
In the future, we will offer a subscription model for the battery swap. It is a monthly fee & the riders can swap their battery as often as they want. For each swap they pay a small fee so that the battery-swap-station can cover its costs with a surplus.
Why didn't you just offer your motorbikes as a shared service like Emmy?
E-Scooters, E-Bikes & E-Mopeds are perfect for Urban Mobility. Offering them as shared vehicles lowers their standing time while increasing their driving time. However, they are often used recklessly by people and are broken after a few months which is not sustainable from our point of view.
In contrast to that, an electric motorbike is way more useful. It is faster & makes more fun, so that you can use it for urban mobility, for commuting & also trips to the countryside. Riding a motorbike is a lifestyle. Riders love their vehicle & they take care of it. We believe that building a product which lasts half a century & is driven by a few people with care, is more sustainable. This is our vision of a sexy vehicle.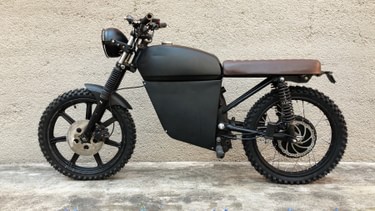 What are some specification of your bike?
Our first motorbike has a battery capacity of 3 kWh and a 4 kW rear hub motor. This means you have a city range of about 100 km & the maximum speed is 90 km/h. The maximum load capacity is 200 kg, so you can easily take a friend and some errands with you. The total weight of the bike including the battery is 100 kg which is pretty light for a motorbike. The battery weighs 25 kg and if you carry it up the stairs, you have already completed your daily workout. A full charge takes 6 hours. We haven't decided on a final price yet but it will be under 5.000 €.
Why did you decide to work with XPRENEURS?
We are big fans of the UnternehmerTUM offerings & network. Every seminar, hackathon or incubator we participated in, helped us a lot in design thinking & further shaping our idea. After the Xplore pre-incubation program, XPRENEURS was our next step. Besides the network of thriving
entrepreneurs, we have found great motivation in sharing experiences with other teams here.
You can get more information about Black Tea on their website or follow them on Instagram and LinkedIn.
You want to become part of the XPRENEURS incubator program as well?
Get more information and apply at https://xpreneurs.io/