News & Stories
Connect Platform - Enabling Developers To Code Faster And Easier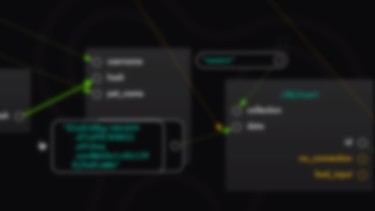 How would you describe your business idea to a potential investor?
By leveraging our graph-based representation of logic, we aim to create an ecosystem of developer tools to foster reusability and scalability hence enabling developers to code faster and easier. In the long-run, we aim to decentralize the software development supply chain through a marketplace for code.
What problem do you want to solve, what is your goal?
The problem is the way we create software within the industry today within closed teams leading to a duplication of effort across teams and companies. This, in turn, leads to lower motivation of developers because they have to deal with tedious tasks like debugging, developing the same functionalities repeatedly and learning a lot of different technologies instead of being able to focus on coming up with creative solutions.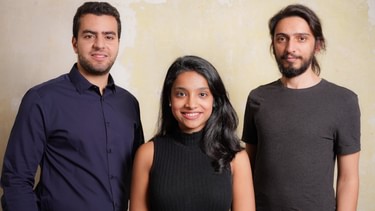 How did you come up with your idea/concept and team?
Eugene while working as a developer on Backend code in Iran, realized how repetitive and tedious it was: causing frustration while coding. Through his prior five-year experience in the industry and through experimentation he found that a graph-based representation of logic was much more intuitive.
Moreover, Eugene (developer) and Beenish (marketing) while working together realized two problems: first, the polarization of the two fields and the consequent differences in the communication in these two fields and second the challenges faced by developers in the fast-paced and demanding SaaS industry.
We decided to enroll in a Basic Business Plan Seminar at TUM where we met Mustapha who already had experience with creating his own software startup in Tunisia, developing fully-fledged SaaS solutions for enterprises where he faced many of the same pains that Eugene had. We finished the seminar together and decided to take the venture further.
What is your business model?
At the moment, we provide a subscription-based Platform as a Service (PaaS) offering a very simplified pricing model. For development instances, our PaaS is free of cost so we can create a developer community around our framework. In the long-term, we aim to switch to a commission-based marketplace model allowing developers to trade and reuse blocks of code. We also aim at extending our PaaS offering to cover all relevant areas with future products tackling the frontend, database, and mobile development areas.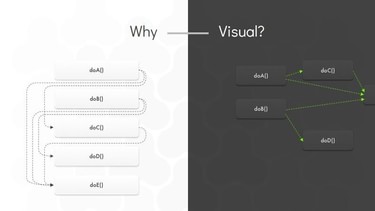 What's the current status in the market you are tackling?
Right now, there is a huge shift in the market within enterprises and software companies alike to move towards low-code and no-code platforms. These platforms aim to target the business manager or a marketeer and enables them to build simple applications with limited functionality. However, for more complex applications, these platforms fail to deliver since they take autonomy away from the developer and become a big hurdle for customization. In these more complex technologies, is where true innovation lies. So we equip developers with the tools to enable them to get rid of the grunt work and focus their energies on being creative.
What's your long-term vision?
We are a deep-tech start-up that disrupts the existing paradigms that are prevalent in the software development industry. We understand the enormity of the task and the time it takes for a technology to diffuse and be subsequently adopted. It also means we need to find different applications to provide validation for our programming framework.
Our ecosystem of technical products is based on the premise that graph representation of asynchronous and distributed code is more intuitive than writing it down in the form of traditional code instructions which is the case with most traditional programming languages. We leverage the framework to create products that would enable developers to cover the whole stack. In the long-run, after the adoption of these tools by developers, we will allow them to trade and reuse the code they write creating a decentralized supply chain of software development, thereby radically changing the way we do software, for the better.
Why did you decide to work with XPRENEURS?
Although as a team, we collectively bring in ten years of experience in the Software as a Service (SaaS) industry, we are still a young team just finishing off their studies. So Xpreneurs gives us much-needed perspectives of people with incredible industry experience both among our batch peers and within the network. Moreover, the Xpreneurs team brings in expertise that helps us with exploring potential applications of our framework combined with practical advice on issues that pertain to most early-stage ventures like go-to-market strategy, customer development, etc.
You can get more information about Connect Platform on their website or on GitHub or follow them on Twitter, LinkedIn, Medium, Discord or Facebook.