News & Stories
ELISE - Automating the entire product development process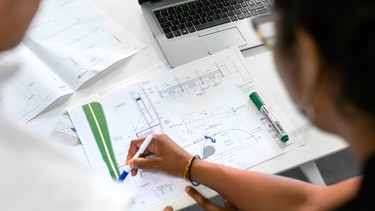 How would you describe your business idea to a potential investor?
Today engineers usually start their product design journey on paper, imagining what a product could look like in the end. However, advances in additive manufacturing not only allow for many more degrees of freedom, but also for the development of entirely new shapes and structures. ELISE starts by collecting the requirements of parts, such as its load cases, size, costs, etc. and subsequently helps a designer shape a product matching the ascribed parameters. We enable engineers to create end-to-end workflows for automated product development by adding established modeling and simulation tools to Generative Design.
What problem do you want to solve, what is your goal?
ELISE aims to change fundamentally the process of how technical parts are designed. Engineers will no longer design and compute parts by hand in the future — they will develop solutions for automated design in close collaboration with computer and intelligent algorithms.
How did you come up with your idea/concept?
As scientists at the Alfred Wegener Institute, we have been researching natural lightweight construction principles and growth processes for more than 10 years. Based on the findings we developed series ready technical products for various industry partners. The results were outstanding in performance, but the standard tools of engineers did not allow us to develop efficiently. So we questioned the current engineering tools and development processes in general. At this point, nature-inspired us with its unique development process. The focus is on adaptation to the prevailing boundary conditions during a growth process and not on the design of the final product itself. This process is controlled by DNA, a set of rules that defines how to react to external boundary conditions during growth. We developed a software that makes it possible to use generative growth principles in technical product development.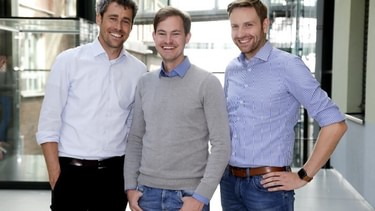 With which data do I have to feed the software so that it delivers the desired results?
Our software needs the same information as you need in classical product development processes: Installation space, materials, manufacturing constraints, max. costs and goals for the relevant performance parameters like weight or displacement. In addition, however, we can map logics that transfer the expert knowledge from the heads of the engineers into algorithms like e.g. if a rib has a certain height during injection molding, it must also have a corresponding thickness.
Can I connect it to my old programs and merge the data with this software?
Yes, this is one of our core aspects. We want our customers to be able to fully rely on the quality of the results generated with ELISE. Therefore we include existing programs like FE solvers and data like existing material cards to be used in ELISE. We basically just automate the process and generate the design, but remote control your existing tools.
You can get more information about ELISE on their website or follow them on LinkedIn!
You want to become part of the XPRENEURS incubator program as well?
Get more information and apply at https://xpreneurs.io/.