News & Stories
Isar Aerospace Technologies - Flexible Low-Cost and High-Performance Rocket Engines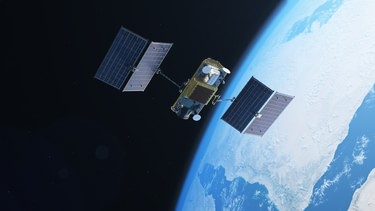 How would you describe your business idea to a potential investor?
We aspire to redefine the value chain in the space industry. By focusing on the single most complex and costly subsystem of any launch vehicle, Isar Aerospace is working towards flexible, low-cost and high-performance rocket engines. For the first time we can leverage economies of scale by serving multiple customers with the same engines — despite different fuel types.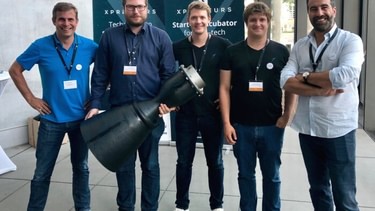 What problem do you want to solve, what is your goal?
There are currently no high-performing rocket engines available commercially off-the-shelf in thrust classes suitable for small launch vehicles which requires launcher manufacturers to develop their own engines — at high technological and financial risks. We want to enable a sustainable ecosystem in the New Space Age by lowering the entry barriers for space access.
Furthermore, with our engines in very low thrust classes we can replace current hydrazine engines — a very toxic and carcinogenic fuel — and pave the way for sustainable space flight.
How did you come up with your idea/ concept?
Over the past years our team worked on rocket engines at the student group WARR at Technical University Munich. With the fast growing SmallSat and Microlauncher market, including our own concepts, we identified the need for propulsion systems suitable for small launch vehicles and decided to take our knowledge to the next step. We believe that the European space industry needs new approaches to space access to ensure market competitiveness and technological progress.
What is your business model?
Isar Aerospace designs, manufactures, qualifies and delivers propulsion systems directly to the launch vehicle or satellite manufacturer — similar to the aircraft industry where the aero engines are part of the supply chain. During development we work closely with the customer regarding the integration and in case of reusable engines, we also take care of refurbishment thereof.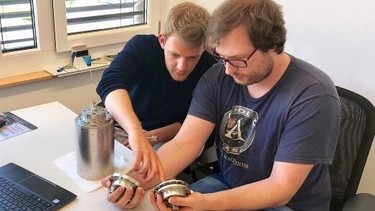 Why did you decide to work with XPRENEURS?
The extensive network allows us to connect with industry leaders, investors, local entrepreneurs and advisors. Especially workshops on specific topics such as legal advice are very crucial to founders. Also, the access to manufacturing resources and financial grants is very favourable at an early stage to push the prototyping progress.
You can get more information about Isar Aerospace Technologies on their website.
You want to become part of the XPRENEURS incubator program as well?
Get more information and apply at https://xpreneurs.io/.