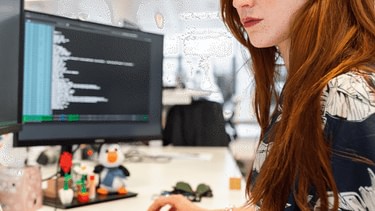 Konfuzio was part of XPRENEURS' Batch #4. Now, two years later, we asked them about what has happened since then and how they developed their product and found new business cases.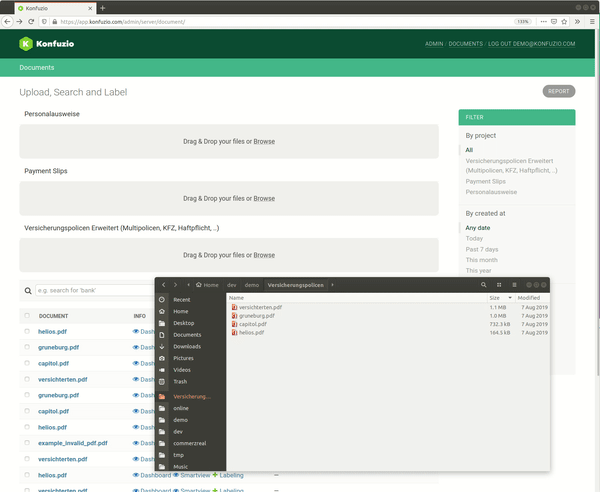 What has happened, since your company left XPRENEURS?
Almost two years have passed since Konfuzio left XPRENEURS in order to continue the exciting path of further developing the acquired foundations and to break new ground. The business idea at that time was to use artificial intelligence to automatically extract relevant data from documents with the goal of saving time, speed up feedback cycles and automate routine jobs, to let employees focus on tasks where human cleverness is crucial. This was initially applied to facilitate the manual processing of payment advices, which is an announcement of bank transfers that cover multiple invoices. By then it was already clear that the scope of applying the technology was not only limited to payment advices. In fact, the software confronts much broader use cases and the general challenge to structure data. Thus, the basic concept was retained and extended to other applications. Today's use cases support customers in extracting data from documents throughout the entire lifecycle. Those include for example legacy contracts, invoices, loan notices, user manuals, or insurance policies, just to name a few. The big advantage of our algorithm is, that it can be trained to work on various types of documents, independent of the wording and layout.
What have you accomplished so far?
Konfuzio was further supported by different incubators that overall helped us to develop into the company that we are today. 2019 we received the Impact Award for the cooperation with Münchener Verein by the InsurTech Hub Munich organization. The project consisted of the fraud detection of incoming invoices and the verification by automatic validation. We were also supported by the LMU Entrepreneurship Center, which promotes startups with high-growth ideas. New contacts were made through the New Players Network, that forms a hub between startups and established market participants in the insurance industry. Thanks to all this support we were able to grow continuously and are glad to be accepted soon into the InsurLab Germany platform to continue driving innovation.
At the same time, the new contacts and the expansion of applications has also increased the number of customers in different industries. Today, Konfuzio's reference customers include corporations, banks and insurers. Since the time at XPRENEURS, the expansion of our business made it possible for us to grow steadily through own revenues.
What are you working on today?
We are constantly working on providing the best results for our customers using the latest technology. There are already nine subsidiaries of WWK Versicherungen using the automated training in a closed beta-phase, from which all our customers will benefit in the future. It includes three main steps of learning from feedback that lead to an ongoing improvement process. First, a user accepts or corrects results by the software and thereby gives feedback in case the software is not sure about the information found in a document. This feedback is then automatically included in the training data, which trains a new AI model without any human intervention, not even by a data scientist. At the end of this improvement loop, automated quality management process takes place, including to test the quality of the new model. If it supersedes the performance of the latest artificial intelligence model, the new model is released automatically.
In general, our tech team is required to deal with challenges such as scalability, large data volumes and qualitatively tested AI models. The received funding from Microsoft in the amount of 125,000 euros is used to cope with those sophisticated topics.
How do you still profit from the XPRENEURS program?
In working with XPRENEURS we experienced a lot of helpful input regarding selling a B2B software. Among other things, we incorporated feedback from legal and operations experts, which we still use today. Our clients profit from an even more stable GDPR setup ever since, ensuring the permanent protection of data privacy. Through the inclusion in the program and the support of XPRENEURS we experienced a rise in the credibility of Konfuzio's image, as selected startups have proven to be the best to transform technology driven business ideas into scalable companies. The incubator gave us access to a large network of different parties, which are important for the development of every company in the Munich scene. Any XPRENEURS startup will be integrated in an environment that makes it possible to exchange ideas with many other Munich startups as well as useful tips and tricks from other founders. The connection to the universities TU and LMU as an opportunity to make further contacts is provided. In addition, we now benefit from the possibility to get in touch with specialized lawyers and experts who can help young companies throughout the entire founding and development phase.
Which advice would you like to give to your younger self during XPRENEURS?
One advice that should have been given to the younger Konfuzio is to attend a Proof of Value (PoV) workshop at an earlier stage while working with large enterprises. Think of a PoV as a collaborative workshop where different stakeholders, like internal IT, business department and members of the company meet to exchange ideas how the solution by the startup can be utilized. This provides great help with the coordination between large enterprises and the young companies. As these two actors differ in various structures and methods, this setting allows the possibility to find the right approach to cooperate with each other. This includes the organizational structure, different software development methods, such as waterfall and agile, or approaches for decision making, such as rule-based and AI-based. For the cooperation it is also important to be on a same level regarding the use of language and terminology.
What's your next big milestone?
We go bigger! Investments are currently being made in the expansion of our team in the areas of software development as well as sales and quality management. Our new cooperation with the InsurLab Germany will give us the opportunity of an active exchange with more than 75 partner companies. Within this network Konfuzio can increase the current customer base and grow further in projects with enterprises. We will use our existing and prospective new acquired skills in a targeted manner to create a solid AI to process documents for banks, insurers, and other enterprises.
You can get more information about Konfuzio on their website or on LinkedIn or contact them via email: info@konfuzio.com.
You want to become part of the XPRENEURS incubator program as well?
Get more information and apply at https://xpreneurs.io/.