News & Stories
nebumind - Real-Time Quality Control for Manufacturing Processes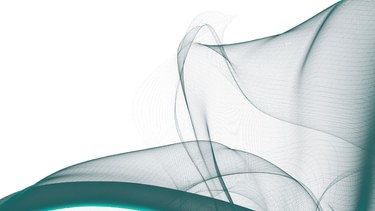 How would you describe your business idea to a potential investor?
More and more industry 4.0 applications are arising, that help factories analyse the performance of their machines. But what if machines are running 100% of the time, but produce 10% of scrap?
nebumind offers productions a generic software, which can be applied to any production process and monitor in real-time the quality of products currently manufactured. This way, productions can not only monitor the product quality during one specific manufacturing step, but track it along the entire manufacturing chain. nebumind's software helps productions to not only increase manufacturing yield, but also to reduce manufacturing scrap.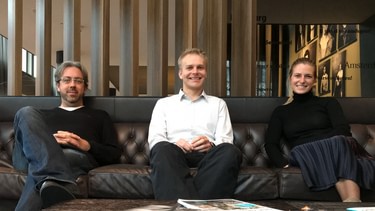 What problem do you want to solve, what is your goal?
So far product quality analyses require high manual effort for manufactures: data needs to be collected from various sources, excel files with different data formats have to be harmonized and numerous tables have to be examined to get production information on specific defects in certain products — time which productions don't have. nebumind's software automatically collects all machine and sensor data generated during the production of a certain product and visualizes that data for every manufactured product as "digital product twins". The user can easily access all production information for every manufactured part, trace quality defects back to their origin and prevent them next time.
How did you come up with your idea/concept?
Having worked in the aerospace industry over 13 years, we sensed that manufacturing quality still shows potential for improvement: Productions often manufacture based on their experience and have little time to trace back quality issues and understand the root causes.
The result is limited improvement of running productions, acceptance of recurring scrap and flat learning curves. To change this, we found nebumind in 2019 with the aim to leverage available production data for more transparency and understanding of manufacturing quality.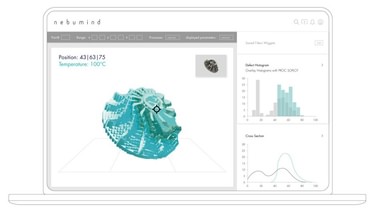 What is your business model?
We offer our software as an annual licensing fee per connected production machine. This ensures recurring revenues. While targeting production customers on our own, we will aim for partnerships with machine suppliers in the future in order to have more scalable sales channels.
What customers do you target?
We target productions with high quality requirements, such as the aerospace, automotive and medical industry. Due to our background, we have started with first pilot projects in the space and airplane sector, but are already in touch with automotive and medical companies as well.
What is different about nebumind compared to other industry 4.0 solutions?
So far, most industry 4.0 applications focus on the productivity of manufacturing machines. They take a machine-centric view and answer questions such as: How productive was my machine today? What is the bottleneck in my factory? We describe such analyses as business intelligence.
nebumind focuses on the quality of manufactured products. We take a product-centric view and answer questions such as: Why do I have a quality defect in the upper right corner in every 5th product? If I slightly increase the speed of my machine, will it affect product quality? We describe these analyses as manufacturing intelligence.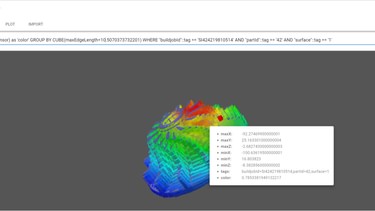 How do you access and harmonize machine and sensor data?
We access machines via standard interfaces, which cover 70% of our relevant market. In the longer run, collaborations with machine suppliers shall enable the integration of our software into machines as a standard configuration.
Moreover, we harmonize machine and sensor data by giving those data values "location stamps" (x,y,z), describing the location within the manufactured product, where they were registered. This way, the digital product twin for every product can be generated from a cloud of data points. Every data value can be easily found by its location within the product.
Why did you decide to work with XPRENEURS?
Xpreneurs gave us the right push! The coaches have the right start-up mindset, relevant backgrounds, are pragmatic and push you out to the market - just what we need at this point in time 😊
You can get more information about nebumind on their website or follow them on LinkedIn!