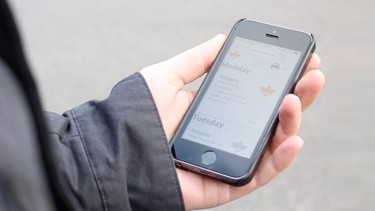 How would you describe your business idea to a potential investor?
The founding team of RideBee is developing a platform for companies that supports the formation of carpools for employees and simplifies their daily organization.
What problem do you want to solve, what is your goal?
Two out of three working Germans drive to work by car. This is very expensive, time-consuming and stressful for the individual in the long run. At the same time, society is faced with increasing problems such as pollutant emissions and traffic volumes, especially during rush hour. Carpooling addresses these problems by pragmatically increasing the utilisation of cars, which in Germany is currently only 1.2 people on their way to work. The most important aspect here is matching travel offers to a common destination at similar times and companies perfectly fit as a target group for this. They are also keen to ensure that their employees get to work stress-free, inexpensive and with fewer emissions, and that they can use their time to the fullest.
Our goal is to build a scalable mobility platform customized for corporates that facilitates the creation of commuting groups.
How did you come up with your idea/concept?
Already at the beginning of his studies in 2011, Tobias initiated a Facebook group to organize carpools with students from his suburb. In the end, however, it often failed due to a lack of partners at the right time and too complicated arrangements. Tobias met Lukas during a semester abroad in Melbourne in 2014. Since Lukas knew of current commuting problems from Stuttgart and the topic became part of many discussions and considerations. Two years later in the USA, Lukas met Fabian, who shared the vision to solve the infrastructure problem and completed the team. The common motivation of the three founders is to initiate a positive development for the environment and society based on a sustainable business model.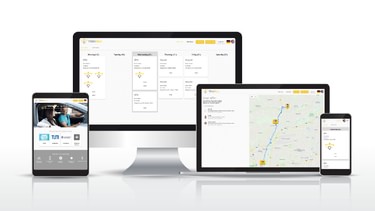 What is your business model?
RideBee sells the platform as Software as a Service in a hybrid sales model. A company pays a monthly basic fee and a fee per active user. Employees can use the application without commission, but the rider reimburses the driver for the vehicle costs.
How does your idea hold up in the shared mobility market?
According to studies from Roland Berger and McKinsey, the market in shared mobility is expected to grow at an annual rate of around 30%. The areas of carsharing, ridehailing, long-distance bus transportation and long-distance carpooling are either already consolidated or highly competitive. However, so far no provider for carpooling in daily commuting has succeeded in establishing a critical mass. In a B2B approach, this becomes a lot easier than in a public setting. Companies with 250 or more employees in the DACH region already spend around 70 billion a year on their vehicles by commuters. With the formation of carpools with four people each, up to 75% of this can be saved. Electric vehicles do not reduce congestion and mobility services such as Car2Go and Uber have actually led to an increase in total kilometers travelled. Therefore, we strongly believe that there will be regulations that favor the formation of carpools in the near future.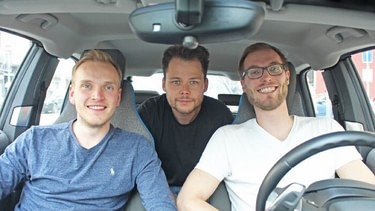 Why did you decide to work with XPRENEURS?
XPRENEURS supports teams in developing their idea and solution to find a perfect market fit with a wide range of classes and individual coaching sessions. The great network gives RideBee the chance to get in contact with successful start-ups and experts in different areas. Further, getting in touch with teams from Digital Product School working on other mobility projects and companies is very valuable.

You can get more information about Ridebee on their website and on Facebook, LinkedIn or Twitter.
You want to become part of the XPRENEURS incubator program as well?
Get more information and apply at https://xpreneurs.io/.