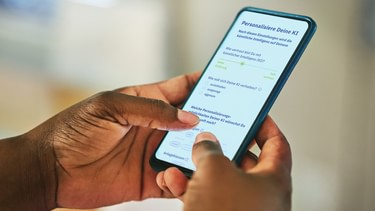 How would you describe your business idea to a potential investor?
Sub Capitals mission is to democratize Artificial Intelligence (AI) in the financial markets. We want to empower private investors to invest successfully with AI through Neo Investing. Therefore we developed our own AI-Asset Manager available in an app, which offers the possibility to let an AI automate the quantitative analysis of the financial markets up to direct order placement.
What problem do you want to solve, what is your goal?
The number of growing data sources influencing the financial markets is growing rapidly. Making efficient use of those, by investing in the financial markets, needs a high demand for automation and knowledge. Offering those kinds of technology in an End-2-End AI-system accessible through a customer-facing application.
However, AI is still accessible to very few. Especially in the financial industry, only institutional investors usually have access to it. A large imbalance has been arising in the financial market, which leads to a disadvantage of private investors. By making AI in the financial industry more accessible to the public, we want to counteract the imbalance in the financial markets.
How did you come up with your idea/concept?
The founders of Sub Capitals started to be active on the stock market many years ago. They were more or less successful in doing so, as they started with their own first automated trading strategies. Thus, they recognized very early the hurdles and difficulties associated with investing in the financial market. Sub Capitals is their answer to enable more private investors like them to invest professionally, using the same technologies as the big market players to be successful with their investments.
What is your business model?
We offer a fully automated AI wealth manager in a mobile app solution that allows clients to experience professional investing on autopilot.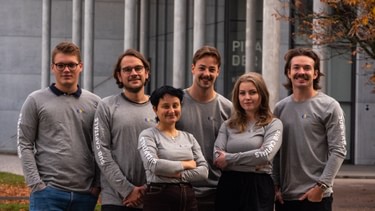 What are your working values to achieve an excellent product?
Customer first approach: We develop an app based on feedback that positively changes the way our customers experience investments.
Quality of service: We provide a customer-centric product with all the associated services that deliver world-class value to our customers.
Company culture: We collaborate across boundaries to meet our customers' needs through teamwork and help our product succeed.
What are you working on at the moment?
After successfully completing our proof of technology with Neoland - a live simulation of our AI system - we are now focusing on consumer-oriented product development with a German BaaS premium partner. In Neoland, over 1,000 users were able to experience our AI system autonomously investing with fictitious capital under real conditions. Many of them shared their experiences, ideas and product requirements with us. Some of the feedback from the community could already be implemented as first features in the product. Now everything is geared up for the big go-live!
What does Neo Investing mean to you?
We know it's difficult for private investors to successfully invest in the financial markets. We think, it's time to change that. We believe everyone should have the same chances to grow their wealth. Our approach can be compared to autonomous driving or in this case autonomous investing, where private investors can take their hands off the wheel or portfolio and leave both the placing of orders and the analysis processes to the AI. We call this Neo Investing, which creates more equality on the financial markets for all individuals through fair access to our AI.
Why did you decide to work with XPRENEURS?
The main motivation for us at Sub Capitals to apply for the program was to get deeper settled in the Munich start-up ecosystem, something that completely paid off. Joining XPRENEURS and getting the chance to connect within the UnternehmerTUM network was transformational for our business. The access to mentors and advisors throughout the program ensured we steered a course to success. We are extremely grateful for the broad support and can highly recommend any start-up to apply for the program.
Get more information about Sub Capitals on their website or connect with the team on LinkedIn, Instagram or Facebook.
Wanna be the next rising start-up team by becoming part of the XPRENEURS incubator program as well? Find more information about our program here.