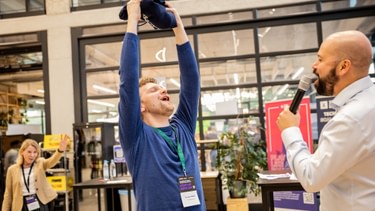 We're thrilled to announce our brand new XPRENEURS Batch #14! Out of a total of 263 start-ups in our application funnel, we chose 39 teams to pitch in 4 days. Now, we're proud to present the 23 start-ups that made it into Batch #14.
In total, 5 teams made it into our Built Environment Track powered by Nemetschek which focuses on nurturing innovative and sustainable start-ups in the Built Environment domain that are leveraging AI or generative AI technologies. For our XLab Track, which is designed to help entrepreneurial scientists in their transition from lab to market, we also selected 4 teams. Moreover, we worked very closely with Stefan Blenk to find the best teams in the Legal Tech sector - powered by Legal Tech Colab and the Bavarian State Ministry of Justice. This time, 2 teams who are working on solutions in the Legal Tech sector made it into Batch #14. A shoutout goes out to all experts from the TUM Venture Labs for supporting us to find strong teams among different domain areas.

One thing which we are super happy about is that we've got a record breaking number of female founders in this batch! 39% of Batch #14 are teams with female founders!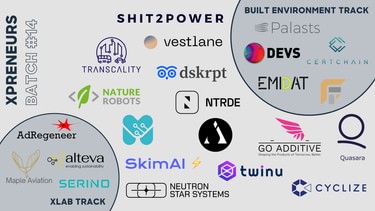 Let's welcome these 23 fantastic teams: